The Highest Quality and Best Service
Our luxury company has been serving residents and visitors of New York City since 2001. In all that time we have provided fabulous service for the widest array of events conceivable. Truly, the only limitation to the types of events that we offer service to is your own imagination! We do it all; from corporate trips to pub crawls, from bachelorette parties to weddings, our range of services is nearly infinite. Even culture crawls, where you and your friends travel from museums to historical sites around the city, even well beyond!
---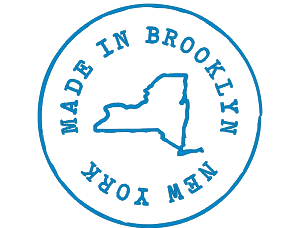 Traveling with groups of friends in NYC can be a headache when you try to take care of the transportation yourself. The overwhelming traffic, the lack of parking spaces, the ease with which you can get lost if you're not familiar with the city streets. Party Bus NYC can be the solution to all your travel problems as well as providing a new twist when it comes to entertainment on the road. You see, our affordable luxury limousine vehicles are more than just a mode of getting from place to place. They are your personal bar or club on the road! There are built-in bars and coolers (plus we provide ice and cups for you!) So when you and your friends are riding with our top tier chauffeurs you get to still keep the party going on the road in between destinations. In your own car, that is as illegal as it gets, but on a party bus, you're free to get wild. And the dark tinted windows give you that extra level of privacy so you can really let your hair down and get crazy! Or simply sit back and relax in complete comfort, it all depends on your event or occasion.
About Party Bus NYC
---
We began simply owning just three buses, and have expanded our luxury fleet to where it is currently thanks to our loyal customers who keep us constantly in demand. There are varying themes in each bus, some of which are suited better for certain types of events, and we are pros at determining which bus is best for you over the phone. Or if you prefer we will also welcome you to come visit us in person and choose the bus or limo you like best from our fleet! It's up to you. If you would like to take a peek at our fleet in person however, please let us know and we will set up a time that allows us to give you the time to give a proper tour of our vehicles and our facilities at a time in which the luxury vehicles that best fit your upcoming event will be in house and already be detailed for you.
You can actually save a lot of money by skipping the bar altogether and just partying on one of our luxurious themed party buses! Our disco themed bus is perfect for just that, and of course the pink bus is the best for girls night out. Whether you party solely on our bus with the drinks that you bring, or whether you travel to various bars and clubs throughout the night, you are certain to have a fabulous time when you travel thought NYC and beyond with us!
Our business begins with the best customers in NYC. Everything that we do is with you in mind. We hire the best chauffeurs -- not just drivers but chauffeurs! -- and put them through rigorous tests to make sure that they are really fit to escort you around town. We outfit our buses with all the high tech gadgets that you love, from flat screen televisions (with DVD players and/or HD antennas for your video entertainment!) to high quality sound systems, plus a high quality GPS system for your navigation needs.
And of course, we inspect and clean our buses before and after each and every trip. We're truly fanatical about making sure each and every one of our vehicles is top of the line, cleaned to perfection, and in tip-top operating condition. We spare no expense when it comes to protecting you on the road. You will truly be in the care of the best in the NYC luxury transportation business!