Charter Bus NYC
Top Shuttles & Coaches in New York City!
NYC Coaches and Charter Buses
Call them whatever you prefer, be it shuttles, motor-coaches, or charters, we have plenty for our New York customers. Not only are our vehicles a luxurious mode of travel but also the most comfortable and enjoyable mode of transportation around the city and far beyond. We not only provide our affordable charter bus transportation services to the rich and famous and corporations for a NYC trip, while offering great rates to rent a charter bus to everybody for any and all occasions. As you know New York City is king of tourist destinations even if they are staying in Queens and want to go see the Empire State Building or Bronx Zoo. There is no better choice to do your sightseeing than in one of our luxury coaches, we have many options in our fleet perfect for 7 or fewer guests all the way up to 56 passengers. Ride in style with a professional chauffeur as your guide for your next trip in the big apple.
---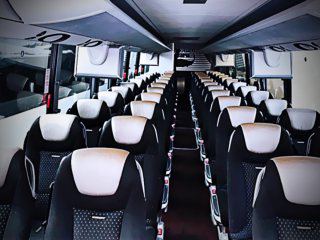 Setra Motor Coach
56 Passenger
We offer 3 of these models in black, white, or grey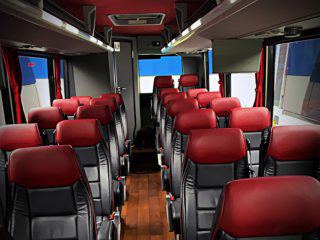 Temsa Luxury Liner Shuttle
40 Passenger
We have 2 different interior designs to choose from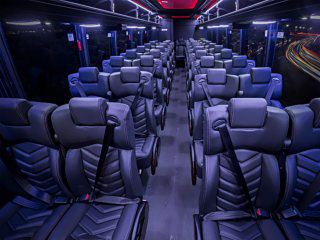 Grech Luxury Liner
39 Passenger
Entry power step is just one of the many to features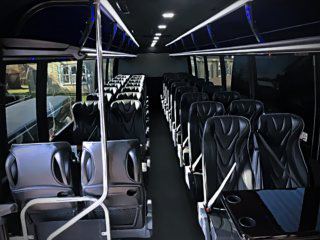 Grech Executive Charter
36 Passenger
Black leather high back recliners & fold down tables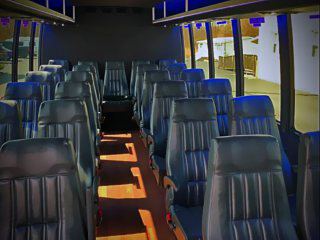 Grech Executive Shuttle Bus
27 Passenger
Bluetooth for the music and total high end luxury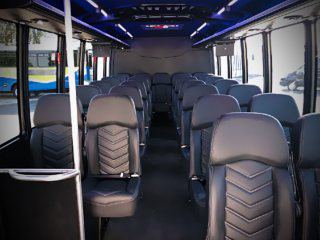 Grech Luxury Shuttle
24 Passenger
Panoramic front window & frameless side windows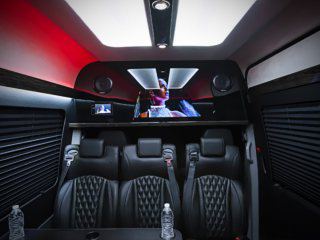 Executive Mercedes Sprinter
14 Passenger
Pure limousine luxury with plush charter comfort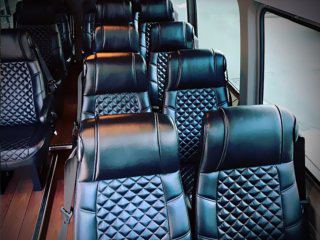 Mercedes Corporate Sprinter
13-14 Passenger
We offer 5 of these high end Mercedes-Benz Sprinters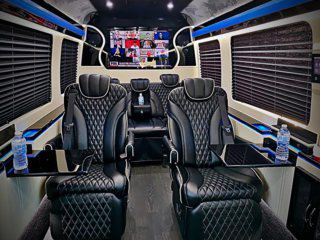 Mayback CEO Jet Sprinter
7 Passenger
We have 2 different colors of this luxurious Mayback
Travel NYC In Style & Safety
---
As a portion of our amazing fleet of luxurious limousine vehicles we have an excellent and ranging selection of charters and coaches for just about any size group. We like to think of our smaller Mercedes-Benz Sprinters as being akin to non aerial forms of private jets, then we scale up to all the way to first class accommodations of up to 56 passengers with our largest charter bus.
Our coaches and shuttles are booked for any number of reasons, corporate transportation is a big reason, and yes just about every one of our top of the line vehicles has had celebrities in them. But if you're just a visiting and want a very enjoyable tour of the city don't worry we don't price our rates for only the wealthy, we offer affordable rates for all, simply just contact us with accurate information and we will provide a free custom quote designed for your needs.
Our core goal as a luxury transportation company in NYC is to make sure our customers get a world class experience to make certain that your outing an even better one than just about any other form of travel in the tri-state area.
Mayback CEO Jet Sprinter Charter
---
New York City Charter Bus Rentals
---
Charter bus rental in NYC has never been as stress free as it is with our entire team working to provide you with reliable transportation in our comfortable charter bus with wifi and power outlets at all seat rows and air conditioning. We can give you the best price for every group size from a sprinter van for small groups to the perfect bus for a large group charter bus rental services.
Corporate Shuttle Service In NYC
---
Our top reservation specialists will always accommodate corporate shuttle service at competitive pricing that will make any business client from all five boroughs happy for your group trip or any corporate outings even out of town on a long distance trip to a private event or any other trip. We will always work hard for our business clients, our team always look out for fellow New Yorkers.