Enjoy Philly In Luxury and Style
If you live in Philadelphia, just planning a vacation, and need to transport several people but find yourselves look no further than our Philadelphia Party Bus. We offer the tri-state leading chauffeured luxury transportation in Philly and beyond. We offer a full fleet of luxury vehicles including buses and limousines filled with modern amenities and exquisitely maintained vehicles so you feel like a VIP when out with us. If you want a special night out on the town then you need to book one of our high-end party buses for your transportation service needs. We can turn your special trip into a important event you will never forget. Get your free quote today!
---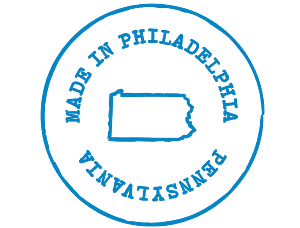 We only hire professional and dedicated chauffeurs who have been trained extensively so that your outings around Philly are fun, safe, and truly memorable. Party Bus Philly is giving clients quality luxury transportation for all of your events and occasions in the tri-state area. Our commitment is complete customer satisfaction making us the top Party Bus provider around. Our party buses have the most modern amenities and attention to detail in the industry. All of our luxury vehicles are top-of-the-line, we truly invest in the best limos so that our clients will always get the best of the best when riding with us. While we want our customers to have fun and party throughout the night, our team is the most professional in the industry from our booking specialists to our chauffeurs. Our staff is very highly trained that will not only ensure that you have a safe night but also have the luxury experience of a lifetime! Have confidence in knowing that each and every one of our vehicles comes equipped with professional grade GPS units.
Having Fun In Philadelphia
---
Getting you directly to and from your destination is never a problem with our top tier chauffeurs behind the wheel. All of our chauffeurs have the training and experience to provide you with a courteous and perfect experience. While, our buses and limousines are impeccably maintained inside and out to ensure not only comfort but, dependable confidence. Our chauffeurs have a strict dress code and we will show up looking like the true professionals that they are! Not only are they amazing drivers but they are also very polite and fun people that know how to adapt for the occasion be it weddings, prom or homecoming, a birthday or just a fun night out on the town with you and your friends. Do yourself a favor and get your own free quote from us, we offer affordable luxury for you to book.
Make sure you look though all of our luxury party buses and limos and find your favorites that work for the event you are planning. Our modern limousines and party buses are designed by the best fabricators in the business, providing you with the best experience imaginable. We can handle any reason for planning a trip with us, from your wedding day, crazy 21st birthday celebrations, sporting events or sightseeing on a visit to Philadelphia we have an ideal party bus or limo for you. With us you'll feel less like a tourist and more like a VIP and we can do so at affordable rates! Call our team or send us a message with all the necessary info to get a custom free quote and pick up right where you left off once ready to make your reservation and we'll make sure it's everything you dream it will be.