Enjoy Your Trip from New York to Atlantic City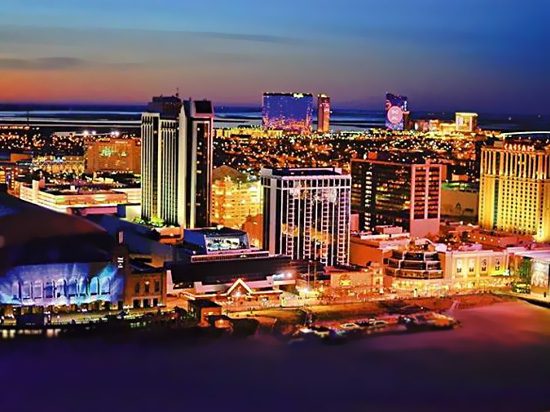 Trips from the state of New York down to Atlantic City are very popular especially for bachelor and bachelorette parties but we make this trip frequently for many reasons. Usually it's to try your lucky at the casinos and party it up but there are plenty of fun and exciting things to do down in Atlantic City even if you're not into gambling so keep reading to find plenty of cool things to do as well as events that you and your friends will be sure to enjoy. Be sure you check out our Charter Buses for the best trip experience, outstanding comfort for your insanely fun journey down to AC, our charter vehicles come in many different sizes to fit the needs of every group looking for a great outing to the boardwalk and beyond. With places like the WWI Memorial to the Civil Rights Garden there is so much more to do in Atlantic City than most people expect or think of. This city is undeniably for everyone to enjoy no matter your passions or idea of fun is.
Located just around 2 hours by charter bus or limo from New York City on Absecon Island in New Jersey is a famous resort town known wildly for all its casinos, nightlife, boardwalk, and so much more. In 1976 the city legalized gambling and sports betting to help fix the economic decline it faced after World Ware II, and it worked poverty, corruption, and crime all went down as the city was being built back up. For a fun tidbit this city is the inspiration for the popular board game Monopoly, thus Boardwalk, and this icon from the 1800's still bring in millions every year. Everything you could want is within walking distance including casinos.
Plan a trip on of our buses to Atlantic City to head down to the glitzy beachside playground for gambling, boozing and much more when in need of a change of scenery from the lights and sights of New York City or for whatever reason it is you wish to go. Atlantic City is a beach side playground in New Jersey. For the trip here, our buses are ideal to get you from point A to B, be it the swanky casinos and hotels with some of the best restaurants Atlantic City has to offer you or any other outing you have planned. We offer you extreme comfort and top of the line modern amenities, they may vary slightly depending on your choice of vehicle.
But never to worry as our team of booking specialists will make sure you get the best luxury party bus, limo, or charter bus for your needs and taste. As you know for most people it is all about personal preference so our booking team will make sure that the trip you are planning from NYC to Atlantic City will be perfect for you and all of your passengers no matter the occasion for your trip. While your professional chauffeur will make certain you depart and arrive right on schedule and do so with your safety top of mind. You will absolutely love doing business with us, we can say so with confidence as our repeat business from loyal clients is sky high above the average industry standard. Which is especially reassuring to us given how many of our customers are tourists from other states and even from other countries, so we know we aren't likely going to be to seeing them again, but out local customers not only return to us time and time again but so do their passengers that have experienced our amazing luxury service first hand. Which is something that we are very proud of and grateful for within this industry.